QLD Windmill and Solar have access to a range of Data Monitoring and Telemetry Systems
What is Telemetry?
Telemetry is a technology that allows data to be remotely gathered, recorded, and acted upon without having to be at the location.
Information can be transmitted using 3G or satellite
Why is Telemetry used?
To remotely monitor and manage, in particular, water infrastructure
To reduce travel costs, and save time and labour
Typically to monitor eg dam or tank levels, with pre-determined alerts
Also able to monitor water flow in pipelines
Lorentz Data Monitoring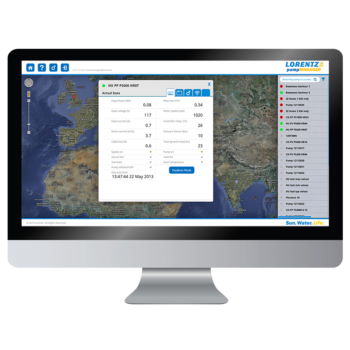 LORENTZ pump systems can be connected to our LORENTZ Global management service. This is a simple, cloud-delivered, pay monthly service that takes away the complexity of remote monitoring and management. One low fee means that you can see exactly what the system is doing, make changes to settings and receive alerts irrespective of location.
For further information on Lorentz Data Monitoring, please contact Qld Windmill and Solar, or refer to the Lorentz website.
FARMBOT Telemetry Systems