LORENTZ systems constantly record and store operational data. The pump controllers have a Bluetooth™ module which allows for a free wireless connection using the Pumpscanner app and standard low-cost Android™ devices (phones or tablets).
Access to this data keeps track of the pump's performance such as water pumped, operational times and/or stoppages, and provides advanced features such as pressure or level control if required. It also reduces fault-finding time, and there is access to timers and speed control (variable speed drive) to manage water resources.
---
See actual data after bluetooth connection is made between the pump controller and Android device.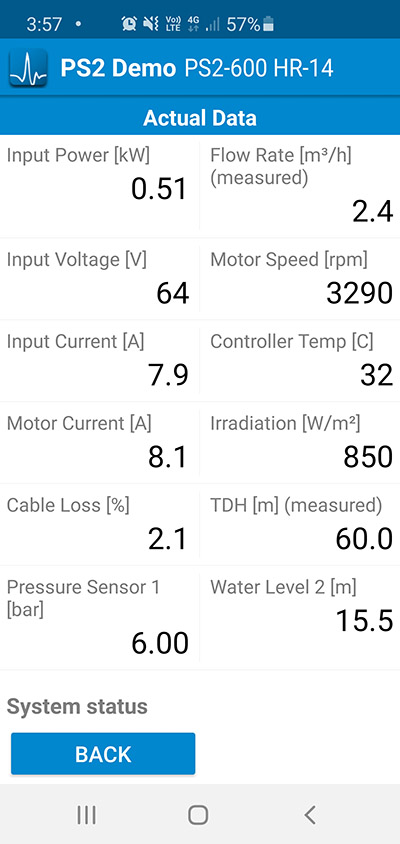 Example below, showing operational settings.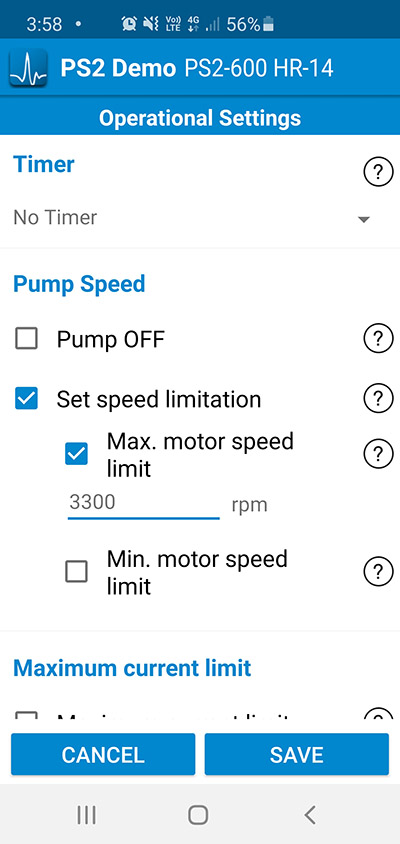 Historical pump run time and calculated output can be displayed. Data can be viewed in different time periods eg. hour, day, month, year.
Below showing yearly.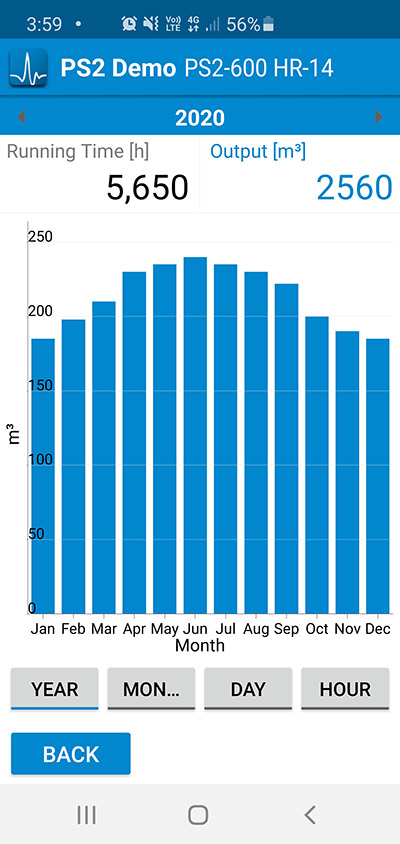 Example below, showing Daily Statistics.